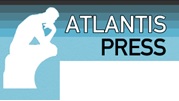 Dear Colleagues!
We invite you to take part in the III International Scientific Conference
"Information technologies in science, management, social sphere and medicine",
which will be held from 23th of May to 26nd of May 2016 in the city of Tomsk
Conference application deadline: March 15, 2016, reports - until March 15, 2016.
Conference Organizers: Tomsk Polytechnic University
Conference Objectives:
- to discuss theoretical and practical challenges in application of ICT and modeling in development and governance.
- to outline directions for applications of modeling and ICT in development and governance
- to promote integration of knowledge and development and to enhance a role of educational and research institutions in this integration process.
Topics related to the Conference
These include, but are not limited to the following areas and topics:
Mathematical Modeling;
Applied Probabilistic Analysis;
Smart Technologies: E-Governance, Networks, Cyberphysical Systems;
Computational Technologies;
Information and Communication Technologies in Education, Medicine, and Social Environment.
The scientific program includes:
– Plenary Sessions; – Parallel Thematic Sessions;
- Questions and Panel Discussions;
- Roundtable sessions.
Russian and English are the official languages of the Conference.
Conference abstracts
The extended abstracts of the papers will be published before Conference. Extended abstracts ( written in English or in Russian ) can not exceed 4 pages and must be in line with the requirements of App.1 .
Conference papers
Selected papers ( 4-8 pages in English, App. 2) will be indexed in Scopus or Web of Science. Also outstanding papers will be selected at Young Scientist Paper Award competition held during the Conference.
Official Event Webpage: http://itconference16eng.csrae.ru/ru/1
Submission Guidelines
Application forms and abstracts are submitted electronically via e-mail : uraza08@sibmail.com Important dates
• Extended abstract (2- 4 pages, in Russian or in English , see App. 1): March 15, 2016
• Reviews returned to authors: Usually within two weeks of submission
• Conference registration (Application form, see App. 3): March 30, 2016
• Full ( selected) paper ( 4-8 pages submission, in English , see App. 2): March 15, 2016
Fees
1. No fee is implied for the attendees and publications of their extended abstracts
2. Publication of selected papers by Atlantis Press Publishing needs in some authors' financial support ( TBD )
Reports should be submitted to am@am.tpu.ru.